---
If you're not entirely familiar with car detailing, rest assured as Maserati of Central New Jersey breaks down what it is, how to detail a car, and car detailing prices. To keep your car looking like new on the Rumson roads, your car needs to be cleaned regularly, both inside and out. Car detailing also focuses on removing blemishes, scratches, and other marks on the exterior of your car. Learn more about car detailing, and if you don't feel like doing it yourself, visit the service department at Maserati of Central New Jersey.
How to Detail a Car
Anyone can detail a car themselves from the comfort and convenience of their own home or garage. To perform a DIY car detailing and give your car a shine for the Deal roads, all you need is the following tools:
Vacuum cleaner
Washing mitts
Microfiber cloths
A variety of small brushes (such as a paintbrush)
Canned air
Upholstery cleaner
Carpet stain cleaner
Car-safe cleaner
Window cleaner
Surface protector for vinyl and leather surfaces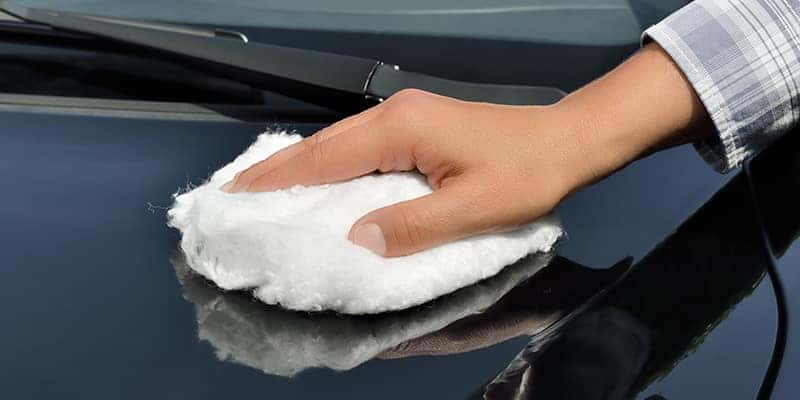 Exterior Car Detailing
If you want to get rid of those scratches, blemishes, or other unappealing marks on the exterior of your car, here is how you can perform different aspects of exterior car detailing yourself:
Rigorous Exterior Wash:
Use water, a car-safe washing solution, and microfiber cloths to clean the body of your vehicle.
Avoid cleaning solutions like household detergents, as they may strip off the wax on your car's surface.
Make sure to frequently swap out cleaning cloths, as dirt or sand on dirty cloths may scratch your vehicle's surface.
Once completely clean, dry the vehicle off with clean towels.
Clean the Wheels:
Using the solution you used to wash the rest of your car or a solution made especially for car tires, clean your vehicle's wheels.
To clean out the dirt from the grooves and hard to reach places, use a small brush.
Wax the Exterior:
Once the exterior is clean, you have the choice to wax your car.
Once finished, wipe off excess wax with a small brush.
Interior Car Detailing Steps
Interior car detailing is just as important as detailing the exterior. Here are the main areas to give attention when detailing the interior of your car:
Carpeting:
Vacuum your carpeting.
If you have stains on the carpeting, use a stain remover and brush to remove them.
Door Interior:
Use a solution made of soap and water to clean the non-carpeted part of your doors
Dry them down with a cloth.
Open your car doors to clean the metal and plastic parts of your door jambs.
Windows:
Wash the inside of your car mirrors with a window-cleaning solution and dry completely to avoid streaks.
Upholstery:
After vacuuming the seats, remove any stains with a stain remover and brush.
Once you finish cleaning your seats, let them dry with your car doors open to avoid mildew.
Steering Wheel Column:
Remove dust and stains with a cleaning solution, dry, and apply a surface protectant.
Dashboard and Center Console:
Use your small tools to clean cracks and tight crevices, then dry completely with a cloth.
Car Detailing Price
You know what car detailing is, but how much does it usually cost to detail a car? If you decide to have your vehicle professionally detailed, the price will depend on the size of your vehicle, as a larger vehicle has more exterior and interior space to detail than a smaller sized car. For a larger vehicle, a typical car detailing service will usually cost anywhere between $75 to $150. A smaller car detailing service will usually cost about $50 to $125. If you decide to detail your car at our Edison service center, be sure to take advantage of our rotating service specials.
Get Your Car Detailed at Maserati of Central New Jersey
Now that you know what car detailing is and how to detail a car, the only thing left to do is decide whether you want to do it yourself or have the experts do it for you. Interior and exterior car detailing is a lot of work, and we wouldn't blame you for wanting to save time and hassle by bringing your car in to Maserati of Central New Jersey. Contact us to go over car detailing prices and help you get your car back on the Red Bank roads with style. We can also provide tips on how to wash your car!