When Maserati introduced its first SUV, the Levante, both automotive critics and luxury vehicle enthusiasts were enamored with its seductive styling and passionate Italian performance. With the debut of the compact Maserati Grecale, the ultra-competitive small luxury SUV segment now has a new entrant to contend with. Taking aim at even the most established models in the segment, the Grecale has caused quite a stir already. To demonstrate the compelling list of advantages of the Grecale, our team at Maserati of Central New Jersey has assembled this head-to-head model comparison. Curious how the Grecale stacks up against the formidable Porsche Macan? Let's find out together!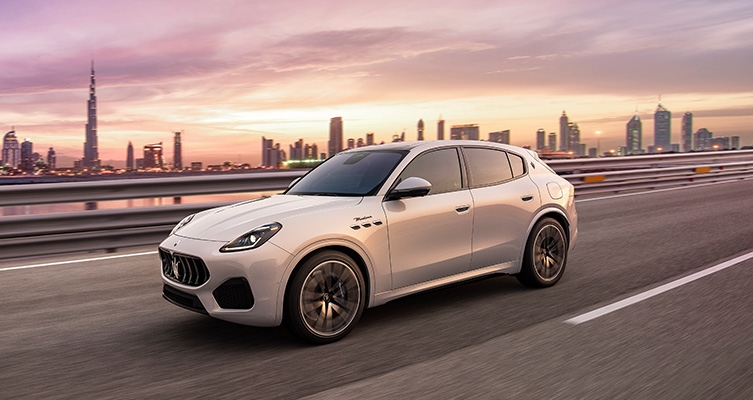 Maserati Grecale vs. Macan: Dimensions
Maserati and Porsche are not only known for delivering dynamic performance. These are luxury models after all, and you can look forward to premium materials throughout and a wide array of comfort, convenience, and advanced tech features with either of these compact SUVs. The size of each vehicle is similar, but the Grecale dimensions reveal that it is slightly larger than the Macan. This difference in overall size is reflected in the Grecale interior which offers best-in-class shoulder room, headroom, legroom, trunk space, and interior storage. Check out the Maserati Grecale vs. Macan dimensions below to see which will best suit your Paradise Valley-area driving needs::
Maserati Grecale Dimensions
Wheelbase: 114 inches
Length: 191 inches
Width: 85 inches
Height: 66 inches
Cargo Space (behind 2nd row): 20 cubic feet
Porsche Macan Dimensions
Length: 184.5 inches
Width: 76.2 inches
Height: 64 inches
Cargo Space (behind 2nd row): 17.6 cubic feet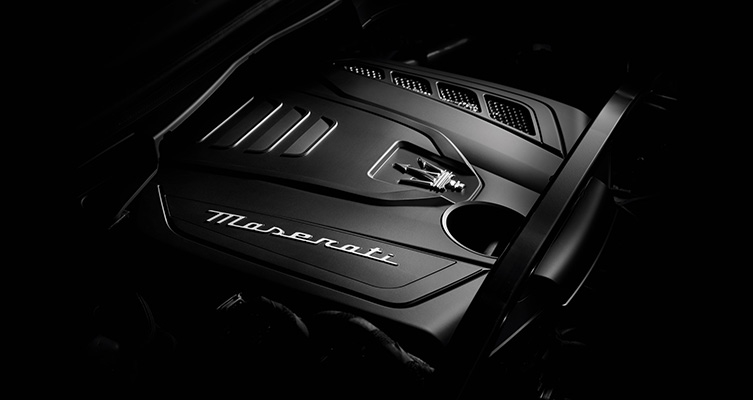 Maserati Grecale vs. Macan: Performance
Comparing the entry-level models of the Maserati Grecale vs. Macan shows that each comes with a 2.0L turbo 4-cylinder engine and all-wheel drive. However, the base engine of the Macan is rated at 261 hp, while the base engine of the Grecale boosts output to 296 hp. The difference in performance is even more when you compare the Maserati Grecale vs. Macan top engines. Just take a look at the Grecale Trofeo vs. Macan GTS engine and performance specs:
Maserati Grecale Trofeo
Engine:3.0L V6
Horsepower: 523 hp
Max Acceleration: 0-60 in 3.6 seconds
Top Speed: 177 mph
Porsche Macan GTS
Engine:2.9L V6
Horsepower: 434 hp
Max Acceleration: 0-60 in 4.3 seconds
Top Speed: 169 mph
Interiors Compared

Looking objectively at the interiors of both the Maserati Grecale and Porsche Macan, it's easy to understand how each model demonstrates its own unique personality. Featuring quintessential Italian design, the Grecale stands out with a dual-screen infotainment system featuring a 12.3-inch and 8.8-inch combination of touchscreens along with a digital gauge cluster. Exclusive Sonus faber audio systems add an audiophile-grade listening experience to the Grecale as well. Upscale materials available inside its cabin include leather, aluminum, genuine carbon fiber, and more.
Arguably less opulent and more driver-centric, the Porsche Macan includes a familiar layout with more tactile buttons scattered throughout the center console and dashboard. It has just a single – slightly smaller touchscreen display as compared to the Grecale, measuring just 10.9 inches. Upgraded audio systems are available from Bose and Burmester on the Porsche, ensuring an exceptional listening environment in both vehicles. But a final key difference between the two is cargo capacity. The Maserati Grecale offers 20 cubic feet of rear cargo capacity compared to 17.6 cubic feet inside the Porsche Macan. As a result, the Maserati Grecale tops the Porsche here with more space, additional tech, and iconic Italian hand-crafted interiors – making the Maserati Grecale a true feast for the senses.