What Are the Maserati GranTurismo Reviews Saying?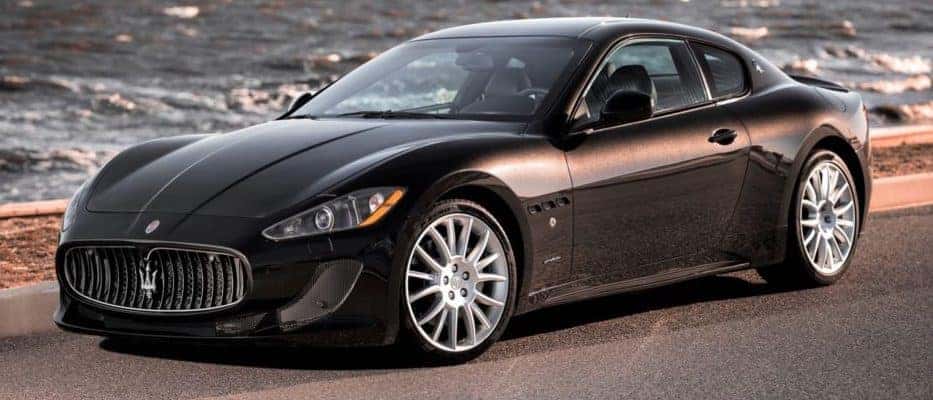 ---
A supercharged sports car like the Maserati GranTurismo is bound to attract plenty of attention, and the latest Maserati GranTurismo reviews are full of exciting praise. We've covered all of the most recent news that we can find, and since we know how eager our Rumson-area neighbors are to get a closer look, we've collected the highlights below!
What Are the Latest Reviews Saying?
The 2020 Maserati GranTurismo has already hit the streets near Deal and Red Bank, but critics are just beginning to get a closer look at this one-of-a-kind model:
Autocar – "What is still familiar about the GranTurismo, though, is that it's powered by a V8 engine that revs to the other side of 7000rpm. That, if it manages to be as good as it looks, will guarantee Maserati has a nailed-on winner on its hands.
Motortrend – "To be sure, it looks as wonderful now as it did when it was first introduced."
Parkers – "The GranTurismo's rear-wheel drive layout and brilliant engines lend themselves to that cross-continent jaunt almost perfectly."
What is the cost of a Maserati GranTurismo today? The new Maserati GranTurismo base price comes in at just under $100,000, but you can save by choosing to buy your Maserati GranTurismo used instead!
Highlights from Other Maserati GranTurismo Reviews
In their 2018 Maserati GT Convertible review, Business Insider has said that they "loved the way the GranTurismo looks and sounds". They even went so far as to call it "one of the most beautiful cars in the world."
According to Car and Driver, reviewing the 2019 model, the Maserati GranTurismo "embodies all that is compelling and irresistible about Italian cars".
Car and Driver also says that "the GranTurismo offers a surprisingly compliant ride that's perfect for daily driving." Their reviewer goes on to point out that "Maserati's Ferrari-derived V-8 engine delights with an Italian snarl that the Germans can't match."
Writing on the 2018 model, Edmunds argues that the GranTurismo "occupies the center of a Venn diagram representing both luxury and sport." They add that "There's certainly some emotional appeal to the GranTurismo. It looks great and its V8 sounds amazing."
What Else Should You Know About the Maserati GranTurismo?
Getting familiar with the latest Maserati GranTurismo reviews is important, but if you're getting ready to take a look at this model in person, there are a few more things you should know:
According to ReliabilityIndex, the Maserati GranTurismo reliability score is 748. This score takes the relative rarity of Maserati parts and services into account. Maserati of Central New Jersey can help you acquire any parts and services while maintaining your Maserati warranty.
Since its debut in 2008, the Maserati GranTurismo has been improved with a stronger engine. It's now faster than ever before. What's more, it comes standard with Brembo® Brakes, a Harmon Kardon® audio system, an 8.4-inch display with Touch Control Plus, and so much more.
What else can we say about the Maserati GranTurismo performance? With that stronger engine underneath the hood, we know you'll love how this model handles the roads near Red Bank and Colts Neck.
Form Your Own Maserati GranTurismo Review at Maserati of Central New Jersey!
You've seen what the biggest Maserati GranTurismo reviews are saying, but a car this luxurious deserves to be seen in person! Visit Maserati of Central New Jersey when the time is right, and get ready to find an exciting new Maserati GranTurismo for sale. We also offer used convertibles for the driver who's interested in savings.
More About Maserati Model Features